Amidst the talks of a possible move by the Ivorian to a big playing club in China, the Manchester City midfielder Yaya Toure has expressed his interest to help build the club.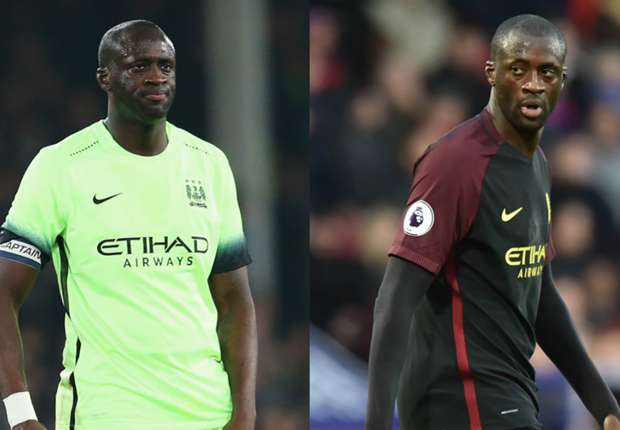 He insisted that he would like to remain at Man City to be a part of the effort that will build a legacy for the team, he believes that with more effort from him and every other member of the team, the club can achieve a reputation that will overshadow that of their rival Manchester united.
Toure who has been frozen out from the team for a large part of the season has high hopes for the future of the club. In his first interview since being brought back into the fold by the club's manager Pep Guardiola, he has said that he plans to stay at the club for a period long enough for the club to achieve a status higher than Manchester united.
He believed that while winning two titles is an impressive feat, it is not achievement enough for him. It is no secret that Toure had a little fallout with the club's manager. However, the two had made peace since then as he had been recalled, and since then, he seems to have made a remarkable turnaround.
It is now clear that the Ivorian midfielder who is now entering onto the last six months of his contract will definitely not be searching for a new club even though he is entitled to do so.
Toure, who will have the opportunity of earning a humongous salary in China, is not considering moving. He plans to stay and make Manchester city's second team.
"When I signed for city, I came to this club to make history; I want this club to change. I want this club to be bigger than united. I know it's going to be a lot of work, but that's my dream," the Premier League winner said.